Virat Kohli in the current scenario doesn't need any introduction.Whatever he does become a trend and people follow it.On the field, his bat makes the statement and off the field, it's his attitude that creates the sensation. From his perfect looking cover drive to his latest hair style makes the headline.He never gives up attitude not only boost energy but also inspires others to seek the impossible.He has been the Run Machine, but now his style statement is the go through for any youngsters.Virat is not only famous in India, but praises are coming from all over the globe has set his standard.These English woman cricketers confessed that they had a crush on Virat Kohli.
Danielle Wyatt
This English middle order batswoman proposed Virat on twitter without knowing the fact that Virat is in a relationship with the gorgeous Anushka Sharma.Later she called it a joke and posted the selfie with Virat Kohli.Whatever is the real thing, they two shares a bond of friendship that is certain from the picture?What do you think?
Katherine Brunt
The spear head Katherine Brunt has taken many of her opposition batsmen with the surprise bouncer, but this time she was cleaned up by Virat Kohli. After the twitter post of Danielle, she took on her on twitter by saying that "Too late Don, he asked me last week."
Sarah Taylor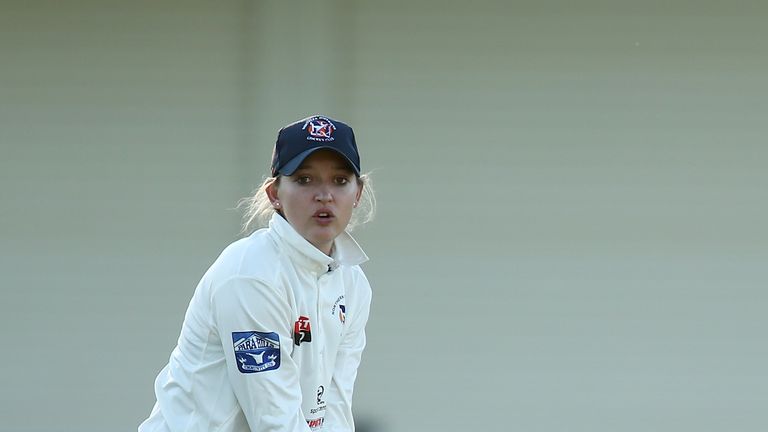 One of the consistent batswoman and the go to wicket keeper of England Woman cricket team.This god gifted stroke player has single handily won matches for her team.But this time it's not her batting but her tweet that became the original point when Sarah was asked to name her favorite Indian player. She wrote Virat Kohli with a smiley.
After taking on the captaincy, Virat is taking on the heart of many famous female personalities and thus making him more famous across the globe