Yes, you read it right. There have been some movies which were meaning-less according to the critics but the public loved them and hence, they were a hit at the box office. No wonder what today's kids are into!
Following is the list of some poorly reviewed movies which became big in the box office.
Housefull 3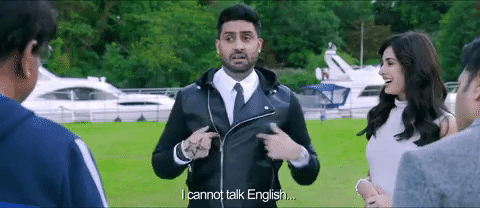 Image: Google
Housefull 3- one of those Akshay Kumar's movie which became popular just because of his and his co-star's fans. It was the third installment in the Housefull series and trust us, it would have been better if they had stopped at just the two of them. The leads in the movie were Akshay Kumar, Ritesh Deshmukh, Jacqueline Fernandez, the three who were also in the Housefull 2 and the other three were Nargis Fakhri, Lisa Haydon, and Abhishek Bachchan. Let's talk about the plot…nevermind.
Box office- 100 crores.
Khiladi 786
Image: Google
Khiladi 786, another Akshay's movie that couldn't give his fans what they wished for but still, it grossed Rs. 450 million in its first week. It was meant as a return to the Khiladi series after 12 long years but, frankly speaking, that was better left untouched. Asin was the lead actress of the movie and along with her, it featured Himesh Reshammiya, Mithun Chakraborty, Raj Babbar and Mukesh Rishi in supporting roles.
Prem Ratan Dhan Paayo
Image: Google
The 'Bhai' of the country, Salman Khan's Indian romantic drama film- Prem Ratan Dhan Payo grossed 400 million worldwide and it is still unknown that other than "Bhai's" fans why would anyone pay for going through 164 minutes of full torture.
Happy New Year
Image: Google
Another Khan in the industry, Shahrukh Khan's 2014 movie, Happy New Year. Directed by Farah Khan and produced by Gauri Khan, it was another hit in the head for people with brains. But, regardless of the movie being even worse than Tees Maar Khan, and ignoring the fact that the whole movie was just…illogical, the maker of the story, Farah Khan, let's just say she has a really "imaginative" mind and is really obsessed over Shahrukh Khan, because maybe she was really hoping that if he flaunts his abs for three hours, the movie would bring laurels. Sadly, she was right. The movie still grossed 345 crores.
Grand Masti: meaning-less movie
Image: Google
Do I really need to write about this one? I mean just watch the trailer and you'll get to know what I am talking about. It is just really disturbing that a film of this nature should have a budget of a few crores, get such a wide release and receive so much publicity. Storyline- zero, acting- negative, moral- well, don't even get me started on that. Still, grossed 145 crores.
Looking at such movies and their grossing amount, I feel really sorry for the current generation. Bollywood is in a serious need of good movies, at least something that has an understandable plot.