Deepika's Met Gala Gown, the 5th most searched Gala Dresses
Do you remember Oscars 2016 that were organized in end of February? In that event, Priyanka Chopra's Zuhair Murad dress was one of the most Googled dress of the year. Zuhair Murad is a Lebanese fashion designer. After that event, Priyanka even got the opportunity to dine with then President, Barack Obama. However, as we all know, Time is not favorable for everyone.
<
Continuing to this year, Priyanka tried her best to grab the attention of the world by wearing the world's longest trench coat. Her trench coat was designed by Ralph Lauren who is a notable American fashion designer. Her 10-foot dramatic gala train withdraws the interest of every photographer. However, PC even faced difficulty in getting out from the car and head towards stairs. Some of the people were even carrying her extra long trench coat while she was going through upstairs.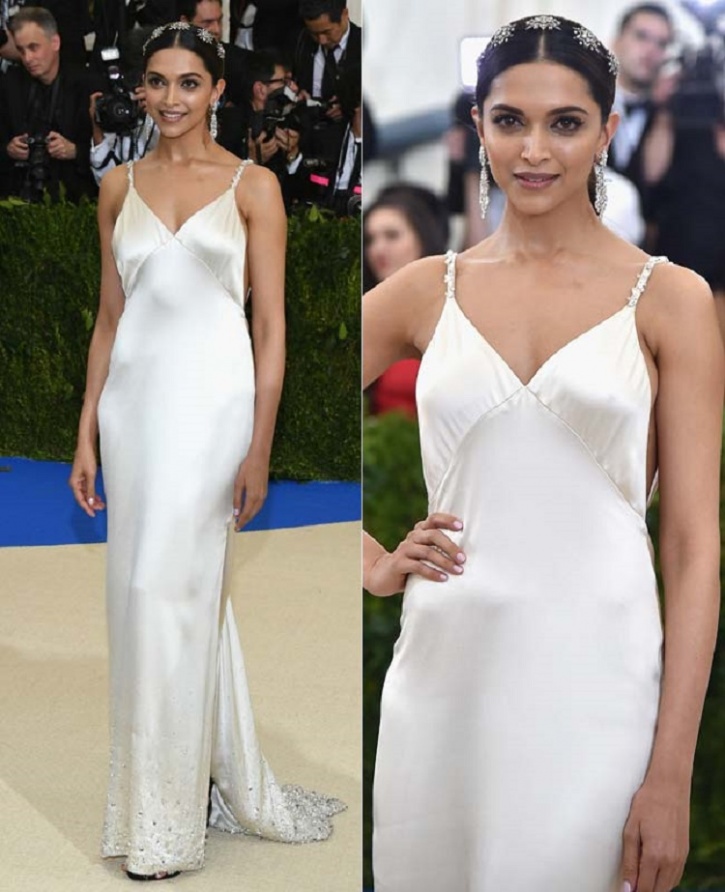 Though Priyanka held the grip at the Met Gala by appending a long detachable train with her dress, Deepika was not far behind than this act. Deepika Padukone marked her appearance in a white satin gown which was termed as a lukewarm outfit by most of the critics. Very soon, Deepika's gala dress became one of the highest Googled gala dress from the event.
Meanwhile, Isha Ambani was also spotted in her dazzling silver dress on the red carpet. The lady is the daughter of Mukesh Ambani who is chairman and managing director of Reliance Industries.
Readers must be aware of the fact that Met Gala is an annual event that is conducted at Anna Wintour Costume Center. The formal name of Met Gala is Costume Insitute Gala which is also sometimes referred to as the Met Ball. The event is conducted every year to raise funds for the benefit of Metropolitan Museum of Art's Costume Institute in New York City.