Bollywood is known for its star affairs and relationships. Some of the co-stars patch up just after films and start dating each other. Within few months, they either do love marriage or ditch each other. Everyone is not lucky in love marriages; there are many cases of flop love marriages and affairs between celebrities. Here, we are talking about five arranged marriages that went smoothly after a break-up!
Karishma Kapoor
Karishma Kapoor, who previously worked in Hindi films is one of the most popular and highest-paid actresses in Bollywood industry. Kapoor fell in love with Abhishek Bachchan, the son of Big B in 1997. After dating Junior B up to 5 years, she both engaged on Big B's birthday in 2002. Unfortunately, the engagement was called off because of the mitigating amity between the two families.
In 2003, Karishma married to a Delhi-based industrialist Sanjay Kapur. Her marriage was arranged, and she had two children. But this time again, her marriage failed as both of them filed for a divorce with mutual consent. In 2016, they both separated.
Madhuri Dixit
The 'Ek Do Teen' song's fame, Madhuri Dixit Nene was in much-speculated affairs with Sanjay Dutt. At the release of a Bollywood hit Saajan (1991), the news became more highlighted. As Sanjay Dutt already married to Richa Sharma in 1987, so her father objected towards their relationship. Richa was undergoing a cancer treatment, and meanwhile, Madhuri was the only one to hold Sanjay in such critical situation. Soon after 1993 Mumbai blasts, Sanjay was convicted for the unarmed case, and the relationship came to an end.
Madhuri Dixit then married to Dr. Shriram Madhav Nene who was a cardiovascular surgeon in Los Angeles, California during 1999. Her marriage was arranged by her parents, and now they live happily having two children, Raayan Nene and Arin Nene.
Shahid Kapoor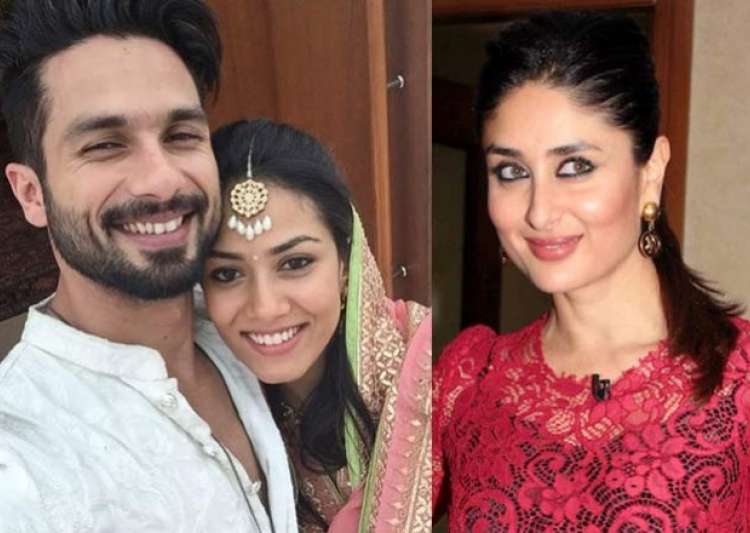 Shahid Kapoor's coupling with Kareena Kapoor was considered as one of the hottest Jodi of Bollywood. They fell in love on the sets of 'Fida.' Later on, they did many films together like Chup Chup Ke, 36 China Town, Jab We Met. After the release of Jab We Met in 2007, they split up. This break-up even affected their film projects. Soon after, Milenge Milenge was released in 2010 that collapsed badly on box office because of their relationship status. Kareena found her real love as Saif Ali Khan on the sets of 'Tashan, ' and without having a second thought, she married him in 2012.
Meanwhile, Shahid Kapoor was frustrated with his unsuccessful relationships as well as films. After Kareena, she broke up with Priyanka Chopra too. Later on, he married to her childhood friend and Delhi-based student, Mira Rajput. The marriage was arranged and conducted in a closed ceremony at Gurgaon in 2015. Recently, they are blessed with a baby girl, Misha.
Vivek Oberoi
Vivek Oberoi was in highlights when he was dating Miss World Aishwarya Rai. Eventually, this relationship didn't last forever. Meanwhile, Vivek's clash with Salman Khan also made him release that he is not the only one running after Aishwarya Rai. However, Aishwarya married to Abhishek in an arranged marriage.
And, Vivek Oberoi married to Priyanka Alva, the daughter of Karnataka minister Jeevaraj Alva in 2010. The marriage was arranged one and conducted in Bengaluru. They also have two kids now.
Neil Nitin Mukesh
During the release of Bollywood film '3G', there were many speculations that Neil Nitin Mukesh will be marrying to her co-star Sonal Chauhan in coming years. But Sonal Chauhan smashed all such rumors by stating that she don't have any marriage plans with Neil Nitin Mukesh.
Recently, Neil engaged to a Mumbai-based girl Rukmini Sahay. The girl belongs to the aviation industry. There is a great amity between both the families and both tie knot recently at a wedding location set in Udaipur during February month.